Barcelona Guide
Apartments close to the Arc de Triomf
The Arc de Triomf or Arco de Triunfo is a triumphal arch in the city of Barcelona. It was built by architect Josep Vilaseca i Casanovas in 1888, and it was built as the gateway to the Barcelona World Fair which was held in the Parc de la Ciutadella. It has become one of the…
The Arc de Triomf or Arco de Triunfo is a triumphal arch in the city of Barcelona. It was built by architect Josep Vilaseca i Casanovas in 1888, and it was built as the gateway to the Barcelona World Fair which was held in the Parc de la Ciutadella. It has become one of the city's iconic landmarks.
The Arc de Triomf is located very close to the urban district "El Born", which is home to some of the most interesting bars, restaurants, and stylish and local boutiques. It is a beautiful area to live in, so if you are coming to Barcelona soon and you are still looking for an apartment, don't stop reading.
From 1500€/month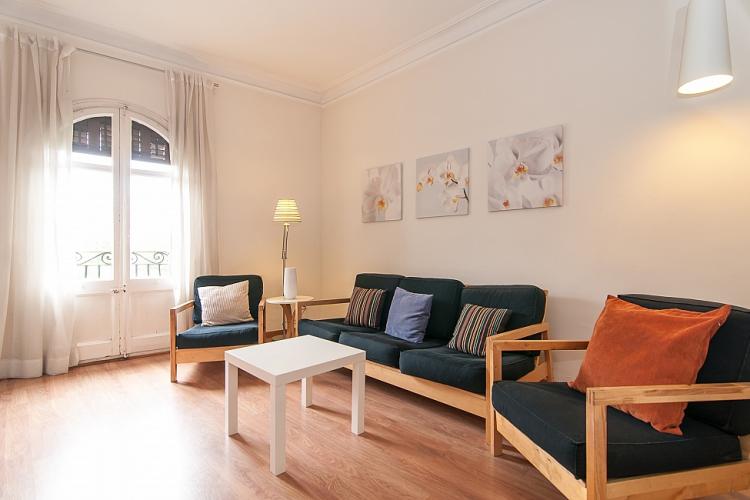 This elegant accommodation is ideal for all type of travellers, families or friends looking for the tranquility in the very heart of Barcelona. With its convenient location, near the Arc de Triomf, this apartment offers countless possibilities; museums, theatres, bars, restaurants and tourist attractions just a step away. Furthermore, in the Parc de la Ciutadella, the gorgeous unique green area of Barcelona, you can enjoy the water fountains, gardens and the small natural lake, ideal for relaxing moments right in the heart of the city.
Reference number: BH-2068
From 4000€/month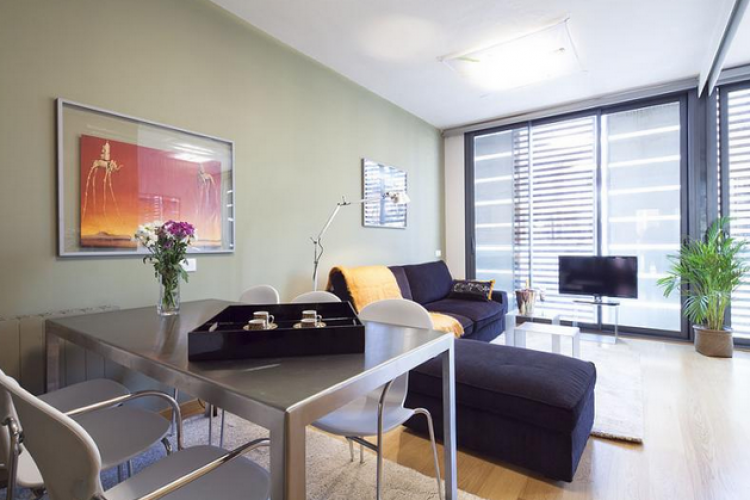 This charming apartment is decorated with elements that recall Dali's artwork. The apartment also has a terrace with private pool, completely equipped for your comfort, and perfect for your relaxing moments.
Situated in a strategic area with numerous tourist attractions of the city, this apartment is ideal for those looking to make the most of their experience in Barcelona. In a few minutes, you can find yourself in the Ciutadella Park, at the Zoo or you can visit different nightlife places. In addition, it offers a great connection with the rest of the city via public transportation.
Reference number: BH-1919
From 1420€/month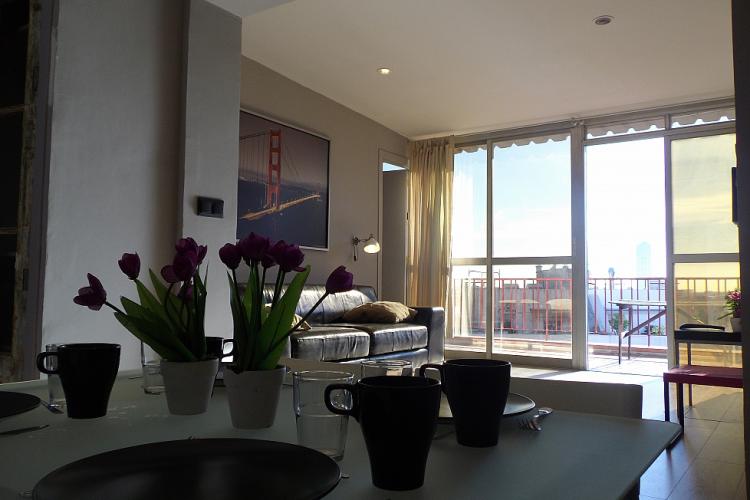 This sunny Arc de Triomf attic with terrace comes with two simply decorated bedrooms, a renovated bathroom and a fully equipped kitchen from which you can enjoy great views of the city while cooking. The apartment is completely new and its location on the top floor of the refurbished modern building provides plenty of privacy and peace, as well as spectacular views of the sea and the towers of Port Olimpic. The terrace comes furnished with a table and chairs, perfect for a romantic dinner or weekend brunch under the sun.
This monthly rental boasts a great location, perfect for those seeking to really get to know Barcelona, as it is just a quick walk from La Ciutadella, the Zoo, Museu de Picasso and Barceloneta beach. You will be close to the picturesque el Born, known for fantastic restaurants and a great shopping scene.
Reference number: BH-2798
From 4000€/month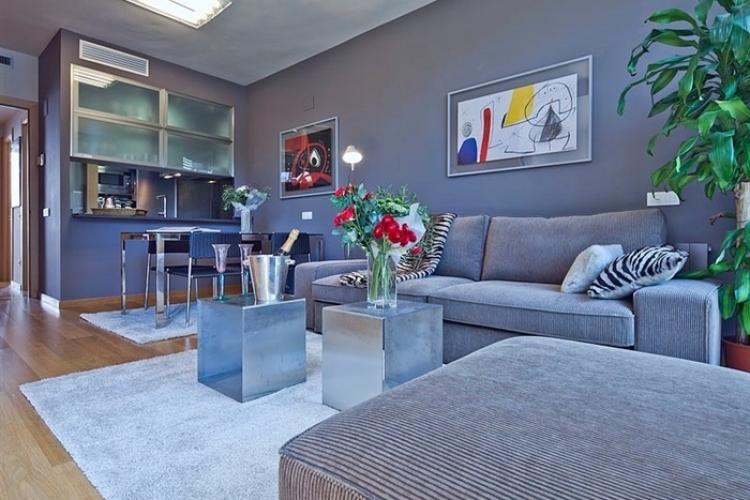 This spacious apartment comes with a big living room with sofa and table, perfect for dinners and nights at home, a fully equipped kitchen and two bathrooms. It also has a chic balcony where you can enjoy the weather of Barcelona. In addition, on the rooftop you will find a beautiful pool terrace, a touch of glamour and exclusivity in the center of Barcelona.
The location of the apartment is perfect: a few steps away from the Barrio Gotico, very popular for its narrow streets full of restaurants and inviting plazas. From there, you can easily reach the famous Paseo de Gracia, where you can enjoy the beautiful modernist Gaudi houses and the most exclusive fashion of its luxurious shops.
Reference number: BH-1918
Looking to rent an apartment in Barcelona? Check out our SPECIAL DEALS ON APARTMENTS all over the city with Barcelona-Home!